I was sick yesterday and checked the mail after church tonight and I saw a box in my black box on the porch where our postal delivery guy leaves my packages.
I opened the box and this is what I saw after I removed some bubble wrap I love that stuff!~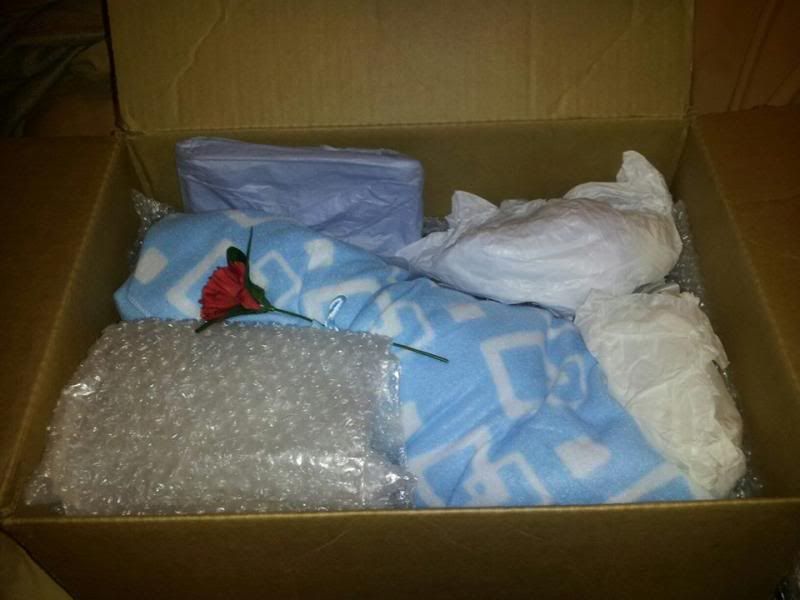 He got a onsie and bottle and 2 diapers and a bottle


Here he is in the blankie. He has a flower for me and a paci.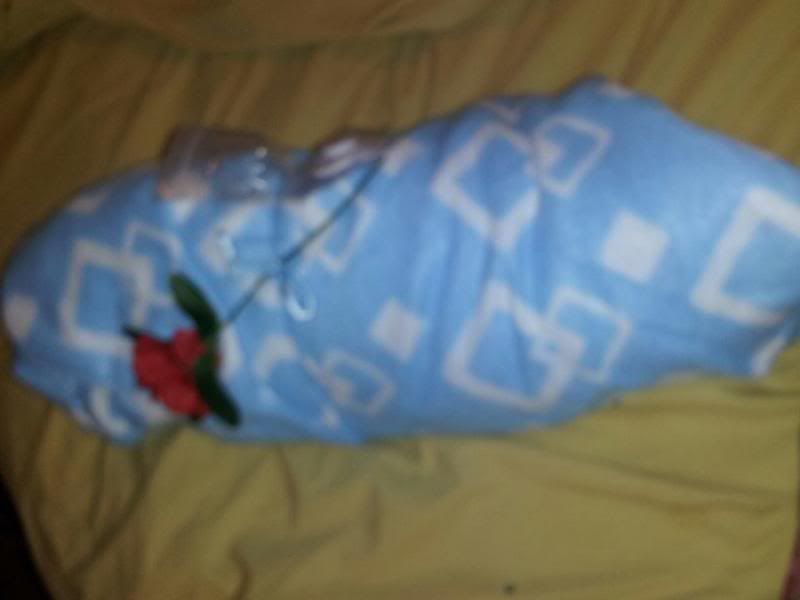 Are you ready? Hubby said he looks like a Little Ed, my daddy's name is Eddie, so Ed he is. HE is so gorgeous! His little suit. IT does not get any better than this!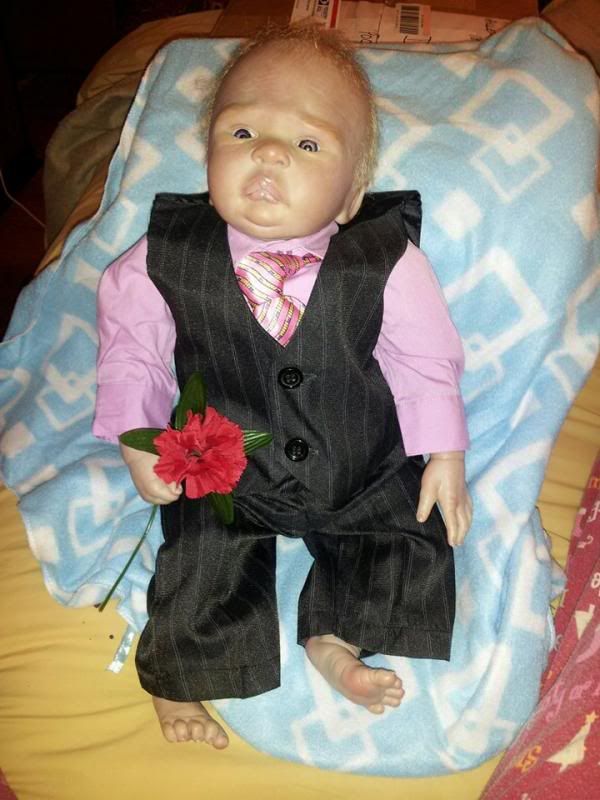 His sweet little face!


Momma and little Ed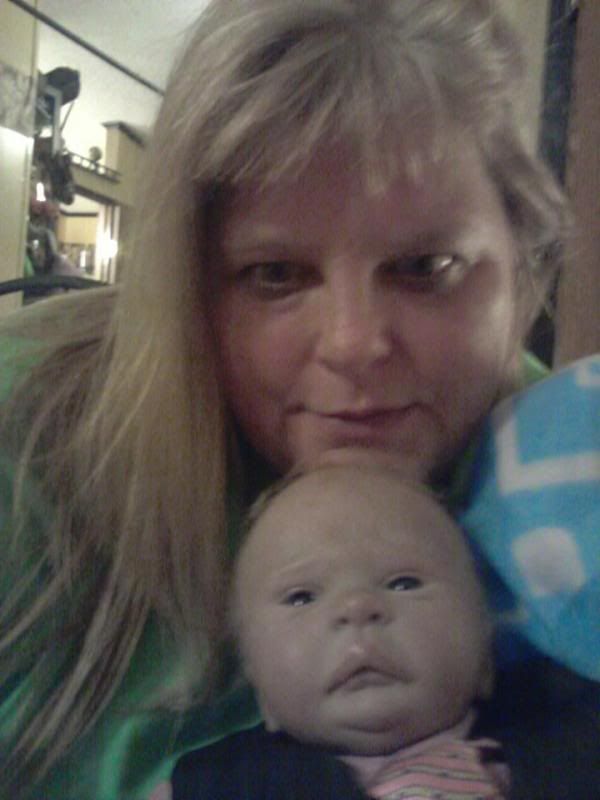 Thank you Unknown Female