I got off work from a 48 hour shift and had to go help my sis with some t-shirts for our family reunion Saturday. I then went to Imboden to take them some 10 drop tubing for that base and finally got home at 1100. I had tried to get Friday off since my family how is staying with me decided to come a day early. No such luck, we had an EMT get arrested yesterday. So I got on mower and mowed some went to put gas in the mower and discover the gas can had gotten knocked over and the lid off and lost all the rest of my gas, no more mowing! I had checked and my pool was low on water so turned the hose on, over flowed the pool. Went to clean the camper so my cousins could stay in it, hubby had broke the faucet off in the bathroom. So I go in to clean up and I checked the mail. I was so touched by what was in my mail box. There was 4 packages and I so had to share these and say thank you to these ladies. First Ginny lee sent 2 crocheted sweater sets, 1 for Rosebud and 1 for Jacob. Beautiful.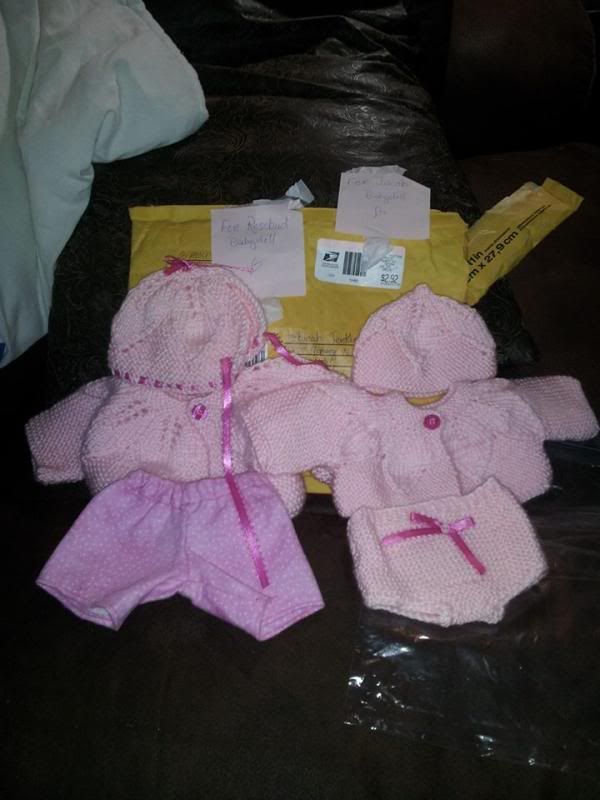 Next is The little caps, so adorable! These are from Elisa.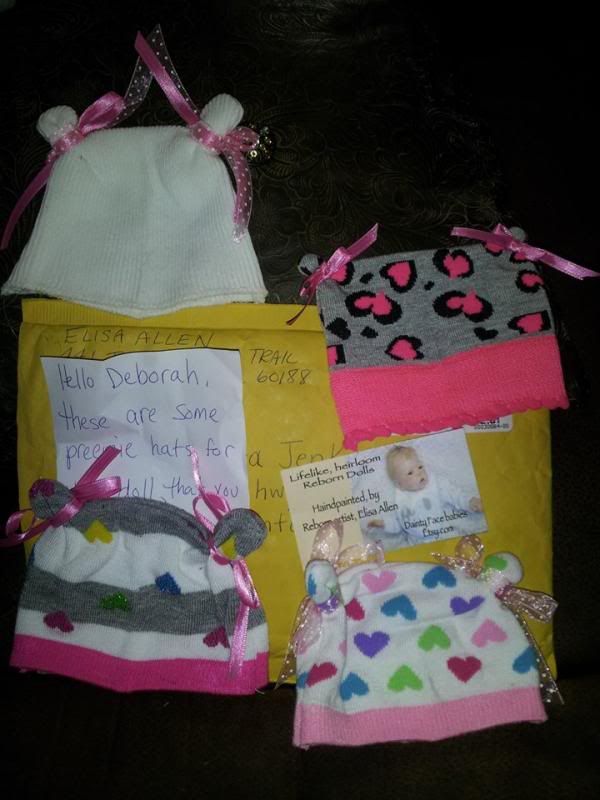 Next, a beautiful little handmade outfit, a hat with ears and whiskers, booties and pants, this is from Barbara Goselle.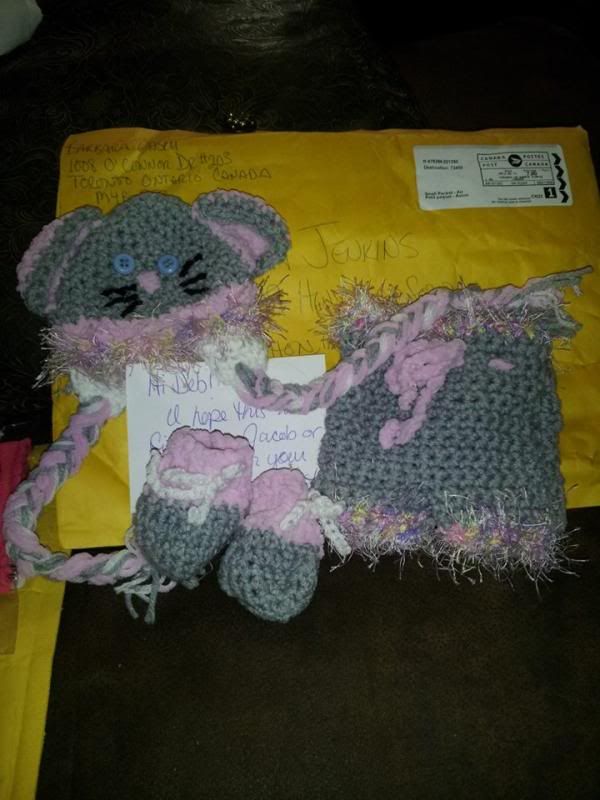 Then some outfits and a bottle from someone who says she does not log on but looks and she wrote the most touching note. She is Nancy Gibbons.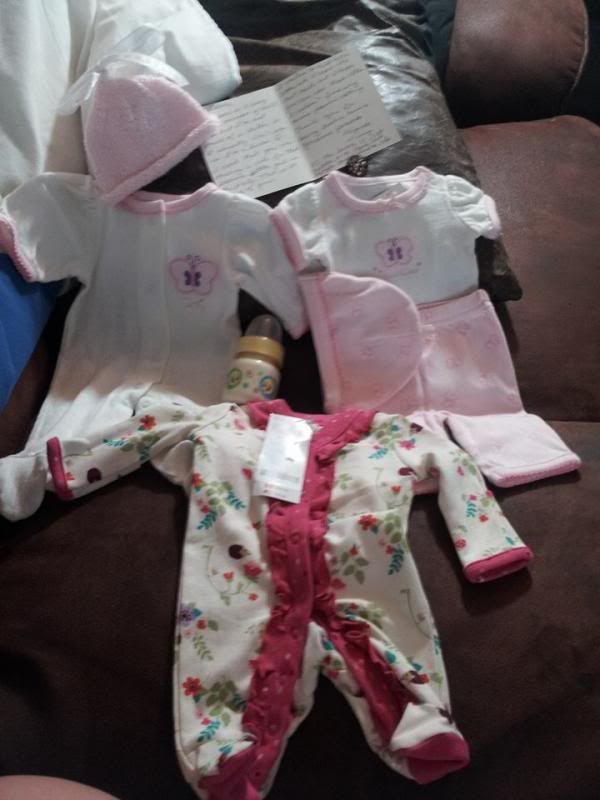 I have to say these will be the best dressed babies ever sent to any momma! Thank you again with all my heart!