If you have done either of these as boys or girls could you post ? I need a little inspiration.
I did Sienna and she is stunning. Actually there is a favorite picture of her right below that shows what a beautiful baby she can be, even bald!
Here it is: (NOT MINE)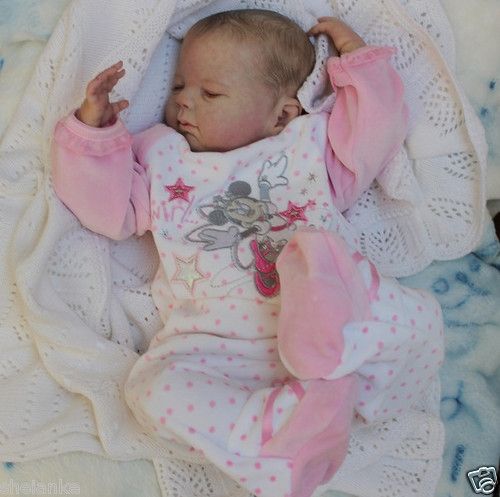 THIS ONE IS MINE:
Very sweet - I like her bald, as well.
Sienna is beautiful! I have a blank kit here I need ot get her out and make her up!
Here is my Josie.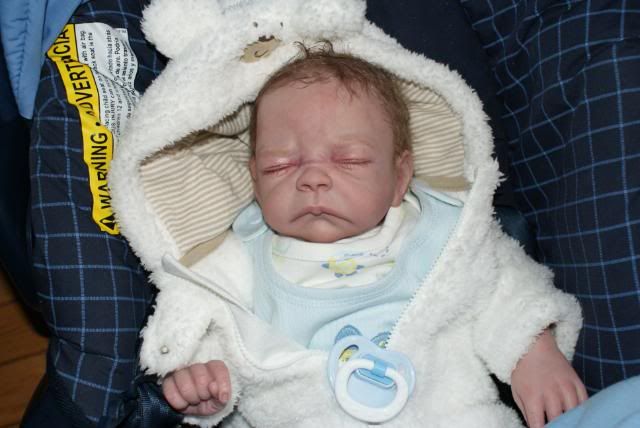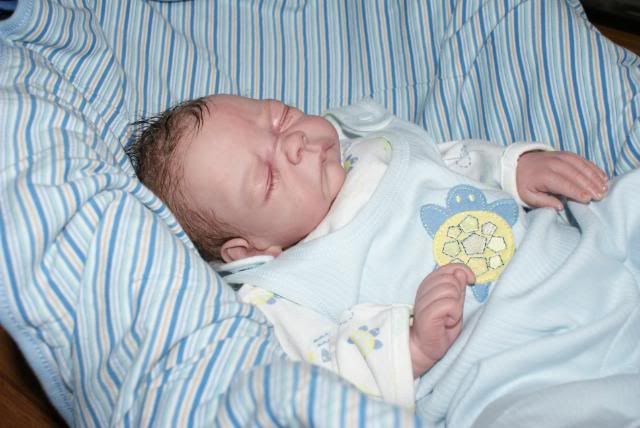 Awwww Denise,
He came out soooooooooooooooooo cute. I like your Aubrey, too. I have one here I am going to do as a boy, I think.
This is my first Sienna. She was a seconds and there was a yellow mark on her arm that I made into a birthmark.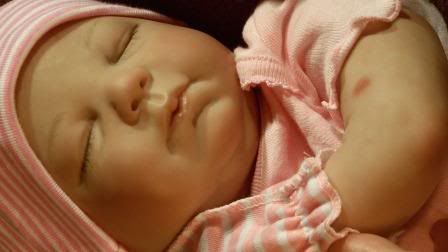 This is the second Sienna I did. She's still an orphan.
Kimomax, I can't decide on the term "orphan". On the one hand, it is really fitting but on the other hand, what a sad thing to say! Poor baby! I keep seeing poor little Oliver asking for more!