Considering Joan set such a great example, I decided to follow. Everyone who shares a photo of their best baby feet will be put in for a drawing. (I have a baby foot fettish )
***ADDED—how about if I draw a name on Sunday evening.
I have put together a little package with newborn socks, 0-6 month socks and 12 month socks. I have included a new pair of size 0 soft shoes. I figured if their feet are warm then the other end should be, too, so I've inlcuded a newborn monkey hat.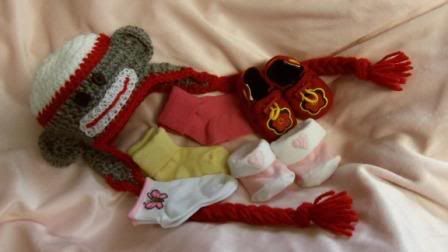 So, come on ladies, let's see those feet.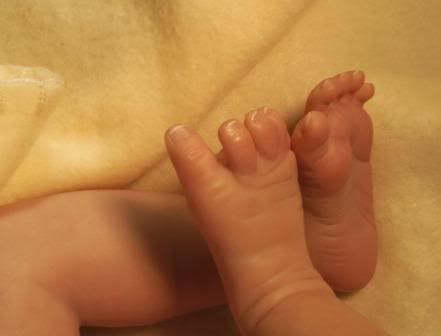 These are Sienna's feet.