Anyone else love these dolls?
She is adorable, I must confess I found a My Life Doll in Goodwill and could not resist, lol. She cleaned up well. She needs new clothes.
Any pictures? I'd love to see her. I like this one too. Their dolls are better than the American Girl's!
Oh my these OOAKs!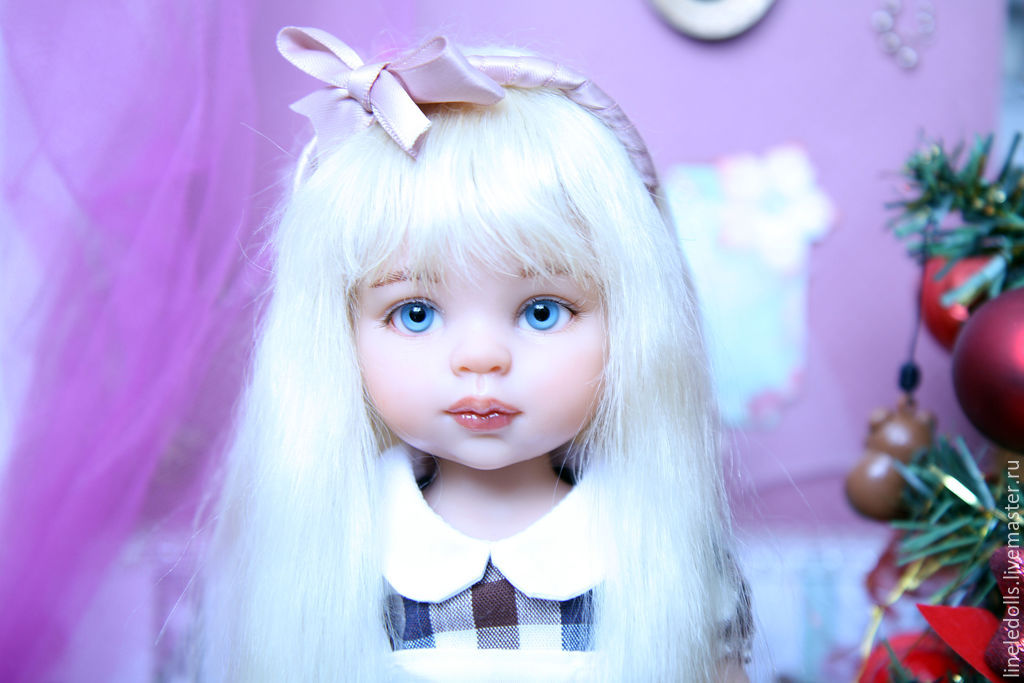 She looks like a grown-up version of Sarah by Antonio Sanchis

I found out who makes these ooak dolls. Her name is Nellie and she's at Lineledolls.
http://www.lineledolls.com/index/pererisovka_kukol_lineledolls/0-19
They are gorgeous but I cannot get addicted to having any other type of doll. though it is so tempting. I do have an unpainted BJD doll that I got from @allhisgrace that I look at now and then wishing I knew what to do with it.
waiting for my pic to load
Join my addiction haha. I found them by accident today. They make babies too but the babies look strange in comparison.
Omg she's so cute! She looks like someone I know!
You can imagine how she looked stuffed in the bin under piles of dolls and stuffed things. I pulled from under the pile, her hair was ratty and she was very dirty, my husband said "Really?" I said yep she was calling me, lol! After I washed her I think he understood!
YES! I found the Paolo Reina dolls when I was first looking into Masterpiece dolls and reborns! I wish he did a larger (29"+) doll, but only 13 inchers. They are very pretty. @Theara those OOAKs are AMAZING! I never fail to be impressed by doll artists.
What an awesome lot of dolls. They are beautiful!
Yes, they are my first victims😈 I bought a new doll with the intention of attempting a repaint on her but she's too cute the way she is. I found this lot on marketplace and they're perfect! Here's my too cute to practice on baby supervising my work

I love her and her cute little baby too!