Here's Deks @ 2 weeks old: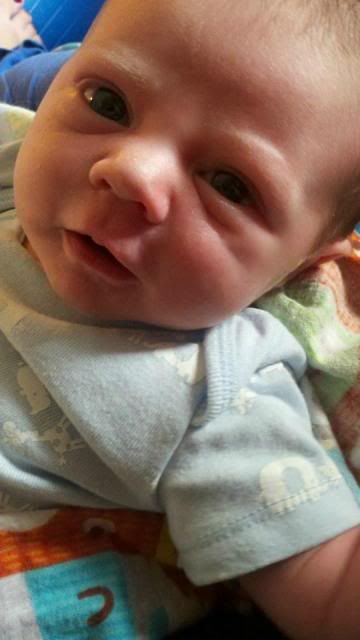 It's a BOY! My newest "great" has arrived…thought you'd want to see him, just one minute old. He was born last night at 7:17pm, weighs 9 lbs 5 oz and now Jade and Ambrosia are big sisters! This makes grandchild number 3 for my sister – I will never catch up at this rate – LOL!
His name is "Decimus Apollo" – OMG – parents really had to dig deep to come up with that, right??? He sure is cute, though! If I lived in Iowa I'd be at the hospital – it's my turn to hold him.