A post earlier made me think about the first reborn I made. I finished her, and was so pleased with how she turned out! THEN… I got the bright idea to open her nose. With a dremmel, no less… Yikes! It slipped and went all across her face! I thought she was ruined. I cried…
I went on a forum and begged for help! Thanks to some wonderful ladies, I was able to salvage her with some Matte varnish, and she even was adopted.
I thought it would be fun to see others first reborns! I hope you'll share.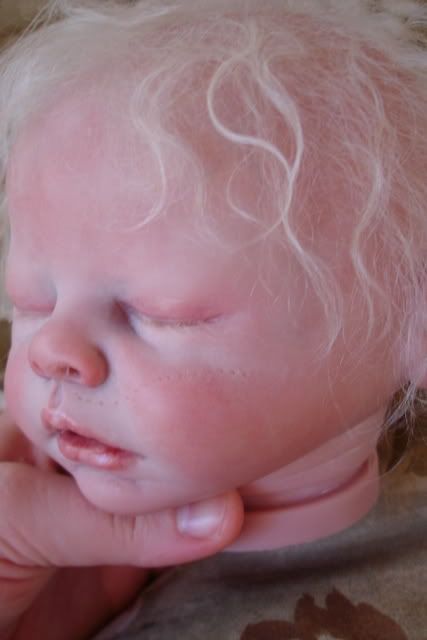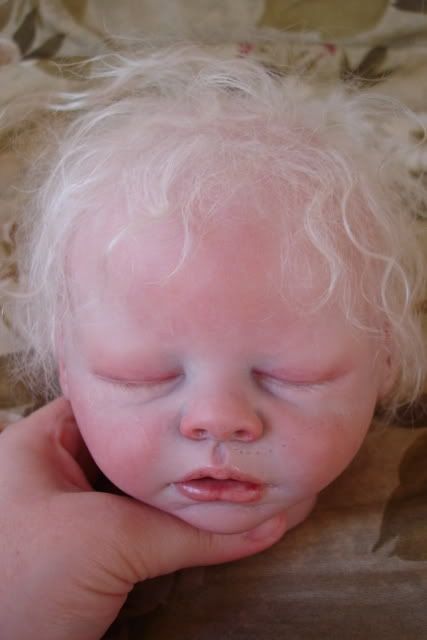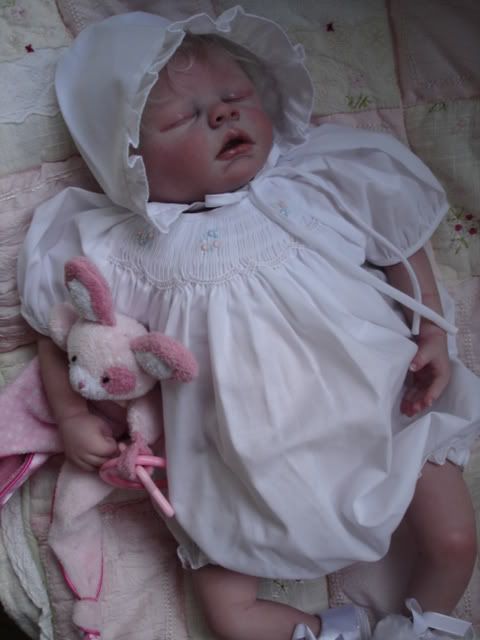 Misty