He will be sent home Monday!
[URL=http://s1242.photobucket.com/user/RainDance21/media/Mobile%20Uploads/2015-05/20150521_181059.jpg.html]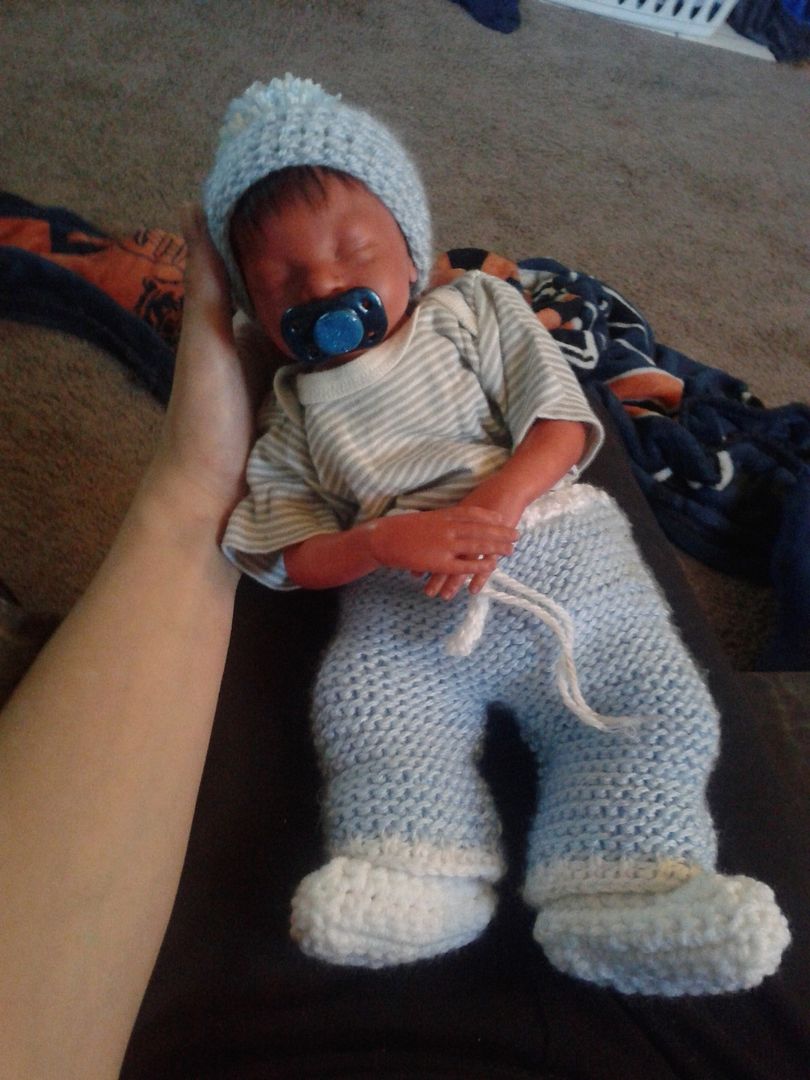 [/URL]
Presious. What did you use to make the pacifier?
Polymer clay
He is darling! Could you post more pictures in better lighting? I would love to see him a bit better. Love the skin tones.
I'll get better pics in the morning
I have a few on Facebook. Gigi's Reborn Nursery.
He' so little and precious! I love the crochet pants.
They're knitted
I taught myself how to knit last year.
his hat is crochet though.
I dont wanna send him home! Lol
My favorite picture of him. To see more, please visit Gigi's Reborn Nursery on Facebook!
[URL=http://s1242.photobucket.com/user/RainDance21/media/Mobile%20Uploads/2015-05/Screenshot_2015-05-22-17-47-05.png.html]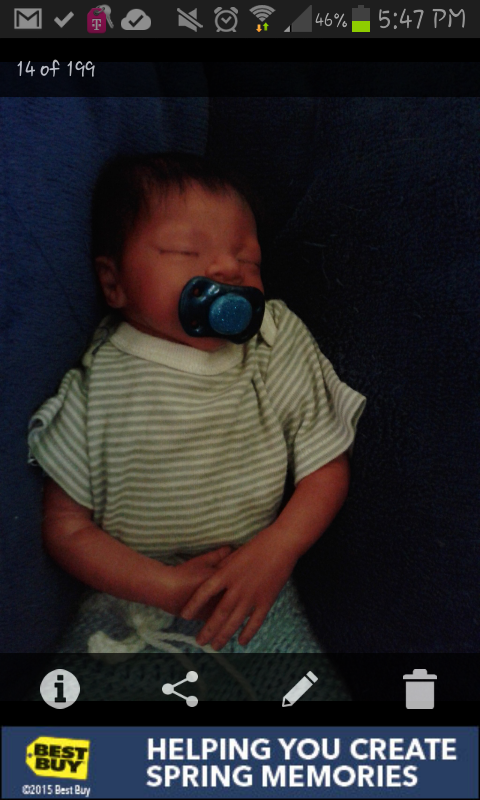 [/URL]