I was thinking about getting Ariella
Does macphersons have their promo going still?
Thanks! I deleted the email…
I think it ended on the Fourth of July. I missed out too!
Darn! Thanks I'll have to wait until next time
we ended the last one on July 4th and started a new one today
are you signed up for our newsletter???
We always send it to the mailing list.
hugs Brenda XOXOXOOX
I need a name or e-mail to look it up…can you pm me to info@macphersoncrafts.com?
I do see an order for an Anita on the 4th but want to make sure it is indeed the same Anita.
LOL
hUgs B XOOXOX
Where can I see the $5 kits? I am thinking about ordering a few kits.
I do have an account with them but did not get an email. How do you sign up for the newsletter or how do I know if I am already? Edit to say never mind I found it.
These are the $5 kits from the link in the email…
https://macphersoncrafts.com/en/online-store/july-special
and here are the email ads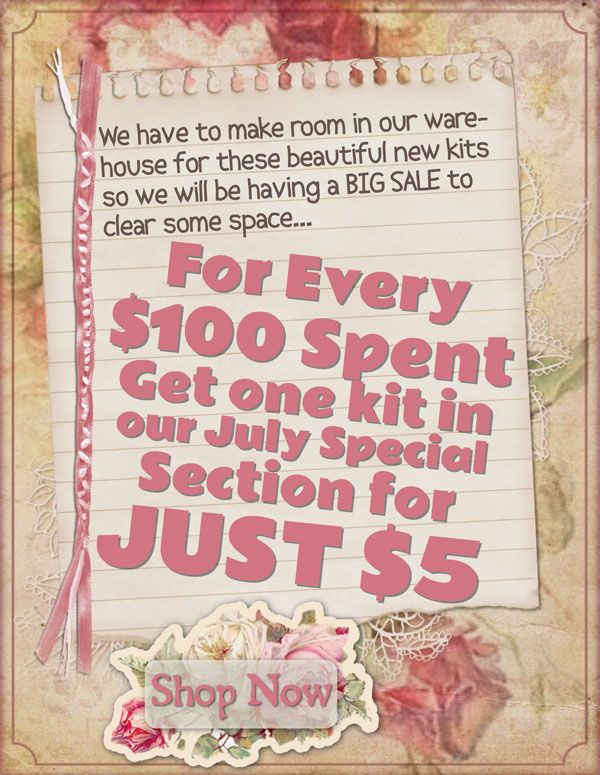 And new kids kits

Is macphersons in Canada? Is shipping to USA expensive? Thanks! Also will it interfer the the shipping strike!
I ordered natali! 5$ she is a cutie.

It is in Canada
They said it will not effect them, they will ship UPS/Fedex
https://macphersoncrafts.com/images/UPS-Notice.png
Not sure about it being expensive but I think they have free shipping over $100 if in the USA. (dont quote me… it may be $150)
Was she still $5 without paying the certain amount?
It went through . ??? Added to cart and paid
Just noticed it doesnt without purchase. Whoops
https://macphersoncrafts.com/en/store-policies
Found it.


It is $100
Yes it certainly is!
hugs B
Thank you
️:heart:️