She is perfection!!!
️:heart:️:heart:️:heart:️ I'm watching too!!!
Love, love, love this baby… along with all of the rest of your work. Hope to paint like you when I grow up.
Gorgeous!!
How beautiful is she ! Gorgeous ! And love love the pictures !
If you posted this doll and said she was your baby/grand baby/niece/nephew…Id congratulate you and send you a gift!!! That's how real she is!!! I bow to your Americus Skill-icus❤️❤️❤️❤️❤️
She is stunning! Hope she soars for you!
Neenee…you are too funny!!! "skillicus" that's hilarious!!!
Susan…her hair is painted not rooted…that you thought it was rooted…is an
AMAZING compliment!!! THANK YOU!!!
Cherie she is one of the most beautiful babies I have seen. I so wish I could afford her. I know she will do great on her auction, Love your work!
Wow Cherie she is so beautiful I am watching her
Good luck on your sale
WOW, she is so beautiful, I'm blown away by her realism!! Do you paint with Genesis or air dry (FX?). Stunning workmanship!!
Lynn…I use Genesis and seal with thick medium!!
Well don't ever change cause it's workin' for ya!!!
LOL!!! Me, too!!! What a gorgeous baby!
ADORABLE!
I have been a watcher on more then a few of your babies over the years. I just really love your work, and this little baby is no different from your others, as you are an amazing artist.
Not only are your babies so detailed and lifelike, but your eBay pictures are also wonderful.
Your hair painting is also one of the best I think I have ever seen, much of the time with painted hair it looks painted, but you really have a gift, as your baby's hair looks so real.
If you do not mind me asking, what type of brushes do you use for painting your hair? it is so fine just as baby hair would be. Also this Beautiful baby looks to have more then one color of hair, is it 2 different shades, or 3 ?
I have no words…
The details are just amazing. This is hands down the most beautiful baby I've even seen.
I absolutely love the hair… It looks so realistic… I can only dream I will ever get this good… I am afraid most of mine will be bauldies… I am so afraid of messing up the hair and ruining a perfectly good reborn…
Thank you everyone for your lovely comments!!!
Holly…I will put a pic of the brush at the bottom of this message!
I use a nail art brush I got off of Ebay a huge set of brushes
for only a few $$!!
One color of paint for this baby…although sometimes I
will use as many as 4 different colors!!
Just varying shades of that same color!!
Here is the brush…
Its the really skinny one…and the rake brush I did use on the baby…but only
a little bit to do some filling and shading.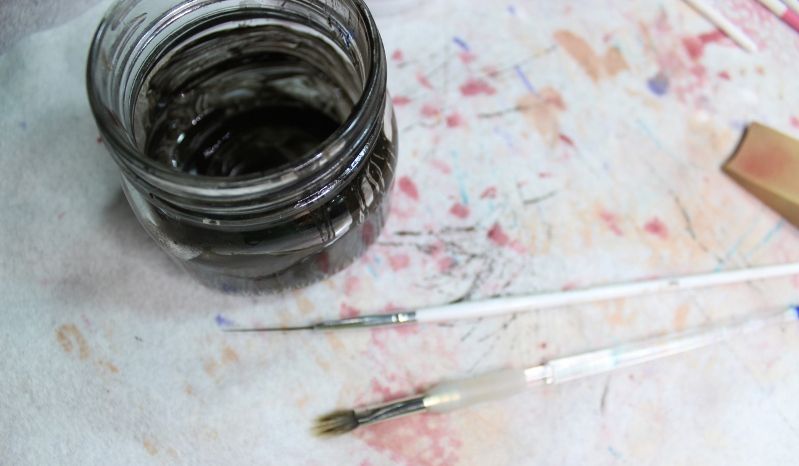 Hi Cherie, Thank you for the information about the paint brushes you use to paint your baby hair, I just love your babies, and your hair painting in really just amazing ! You really do deserve recognition of some kind for this Beautiful Baby !
Thank you again. Dolly Hug,
Mary
Holly…you are SO sweet!!! Thank you so much!!!