I got my Thanksgiving swap baby today. Who wants to open her with me?
A sweet card and 2 extra presents, wow am I lucky or what?
Inside the 1st present. A really cute head band, really beautiful knit botties and a beautiful diaper.
Inside the 2nd present a adorable duck outfit with another cute head band and, a cute little rubber ducky, and a cute little shirt.
All wraped up safe and sound.
I wonder who it will be?
It's Molly, with her really sweet teddy.
Look at her isn't she adorable? Her hair got a little messed up but thats ok we'll brush it.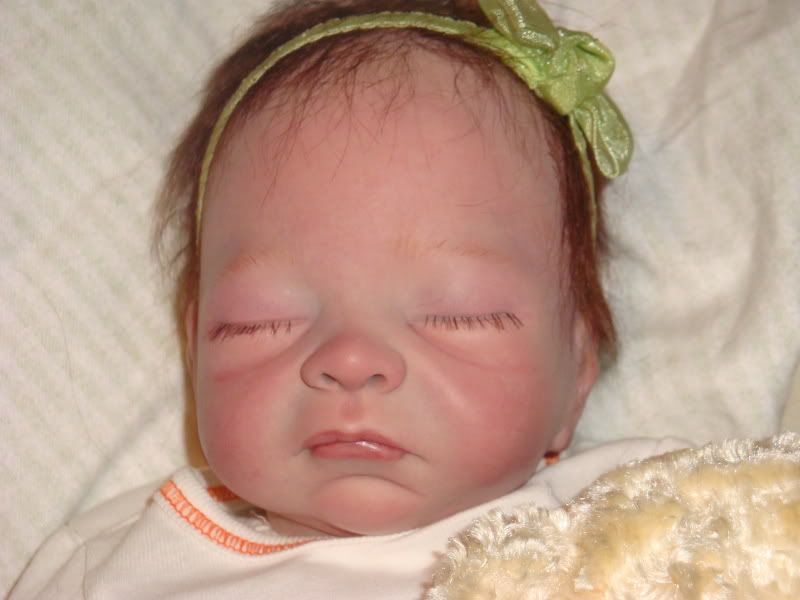 Look at her super cute Baby's 1st Thanksgiving outfit.
My beautiful baby was made with lots of love by Marlene from Lily Marlene's Nursery. THANK YOU SO MUCH Marlene I LOVE her so much. Now I just got to think of the perfect name for her.