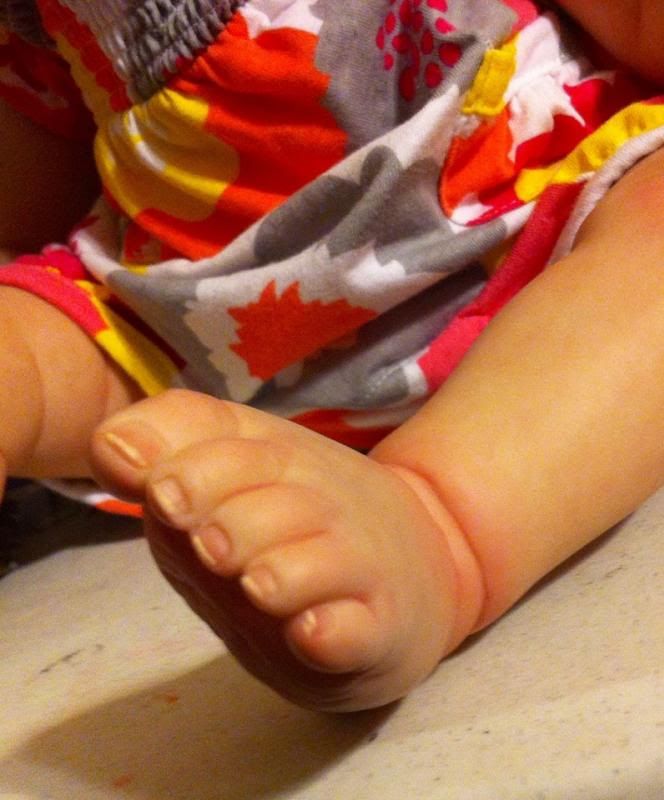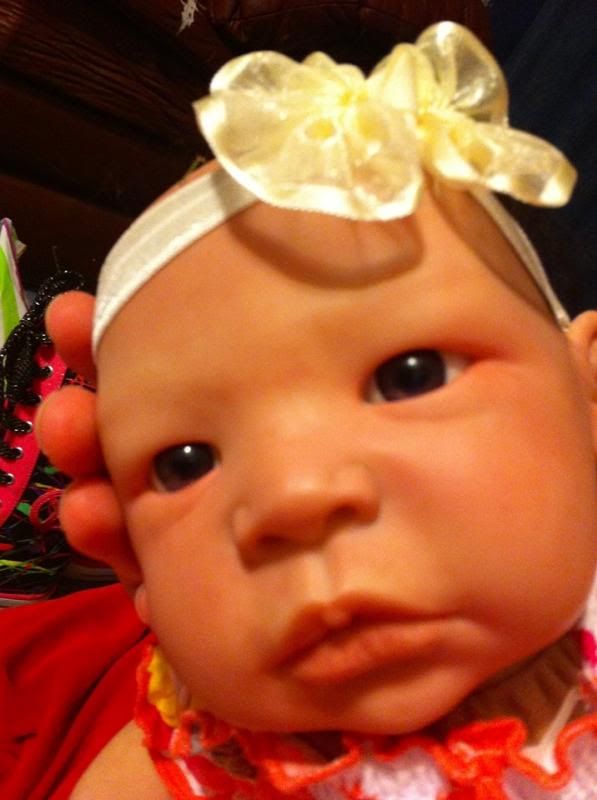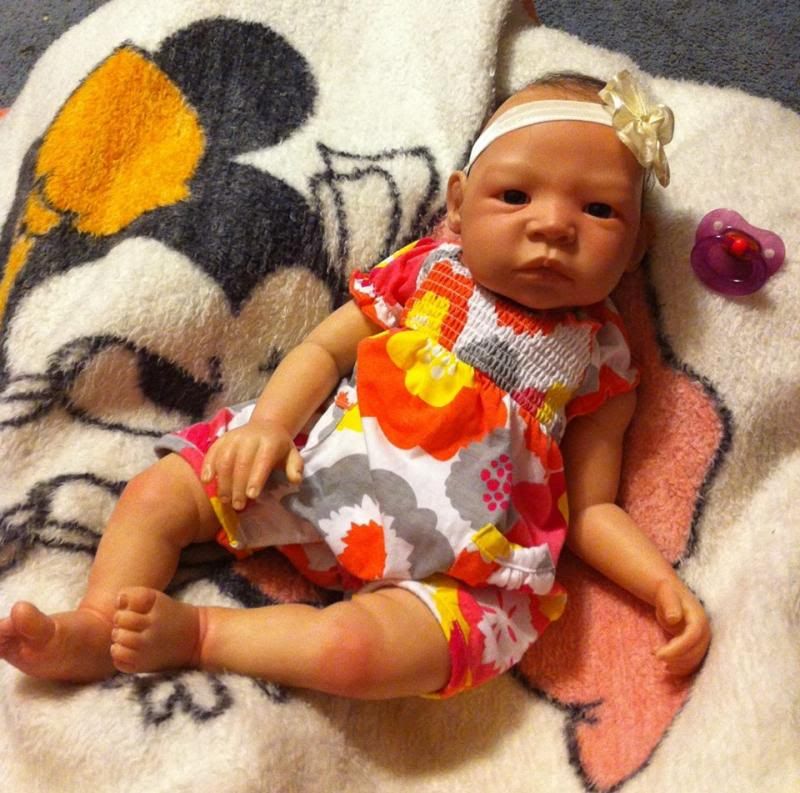 I like the skin tone that you chose for her. I have mixed feelings about Riley right now. I bought the kit because I wanted to see the full arms and legs but that head is so square and odd looking that I may not make her. I know newborns can have weird heads but it is hard for me to reborn a kit I'm not in love with.
Love the coloring on this baby!
Thanks for the compliments, as for the baby being a little off, I agree! I think she'd make a really good ethnic baby. Maybe Eskimo or Native American
Your Riley is very cute. I agree she would be a great Native American or Eskimo baby.
I think, we see all these beautiful versions of babies and are sometimes disappointed when we see the kit without paint. Go ahead and paint her djjessie. Maybe you'll fall in love with her in the process.