Thank so much i love my monkey outfit.It is pictured on my Devine that i am working on.It was made by CarrieLovesMonkeys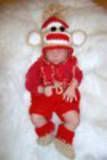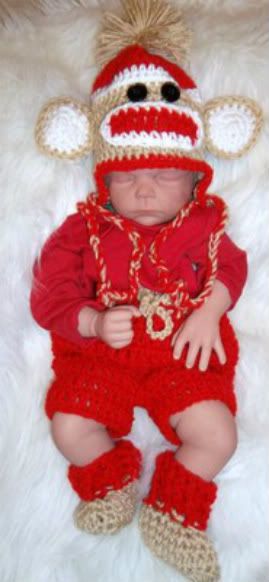 Okay i need some help I have no idea what am doing.Plus i have a Valentines set to give away as a Prize and don't know how to put the picture on here help please.
Sooo cute! When you are in photobucket, take the code that says image code and then paste it here, maybe some other girls can explain it better?
woohoo wow that was a experience now i can have a picture image.Thanks again for the outfit i can't wait until Devine is finished he will wear it proud he is my keeper baby.
OMG ! I love it. Looks perfect on your Devine.
Nice job on the outfit Carrie! It fits the baby perfectly