…literally.
I bought this baby a while ago from a lady in DF. She looked quite cute in the photos and her price was awesome for a Simply Reborn sold out kit-a Thea by Ana Healy-Turner. I should have known better, I should have asked for more detailed photos.
To be honest, I never thought of buying that kit to newborn. Didn't like the features. When I received her my first impulse was to dismember her and strip her down to raw vinyl. But when I saw her hair… I felt sad.
This is what came into view when I unwrapped her: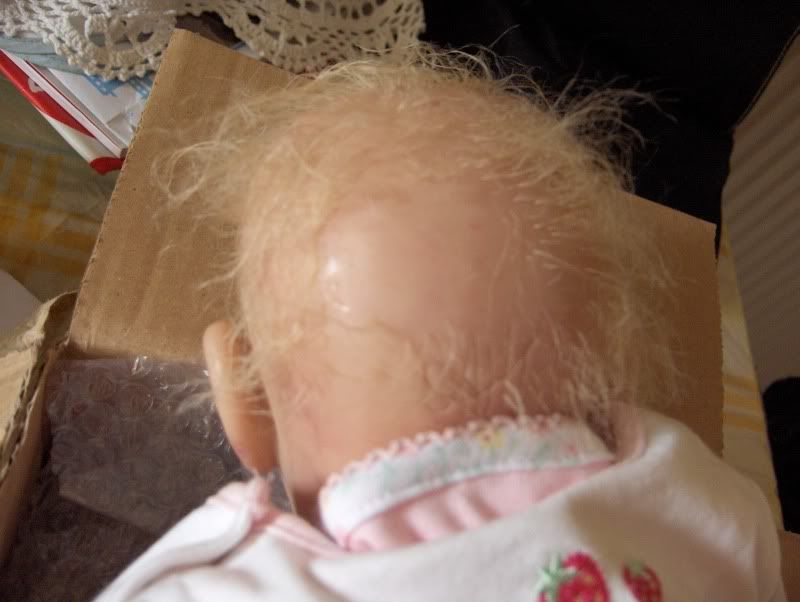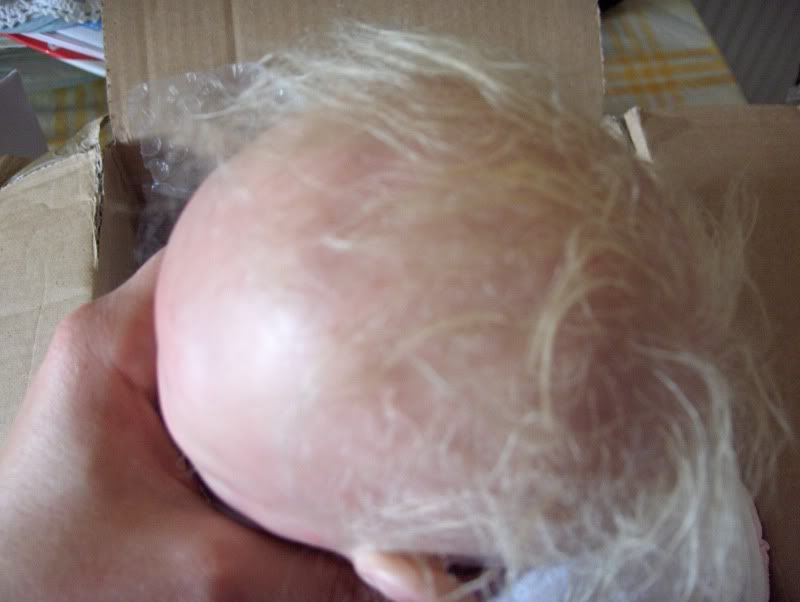 The coloring was something similar in sloppiness. All creases were full of pigment, the ears were shaded with pooling blue and there was no skin layer or veining whatsoever. So I started again.Pulled out the blond hair (after I removed the gravel-like sand filled sock out of her head), boiled the head in baby-oil scented water and then put it into cold water (that works miracles with large rooting holes). The vinyl absorbed the baby scent and the holes - wherever they were- became invisible.
I painted and rooted her with patience and determination to make her beautiful. And I think, I made my point:
Here is little Rose, re-born again tonight, sleeping soundly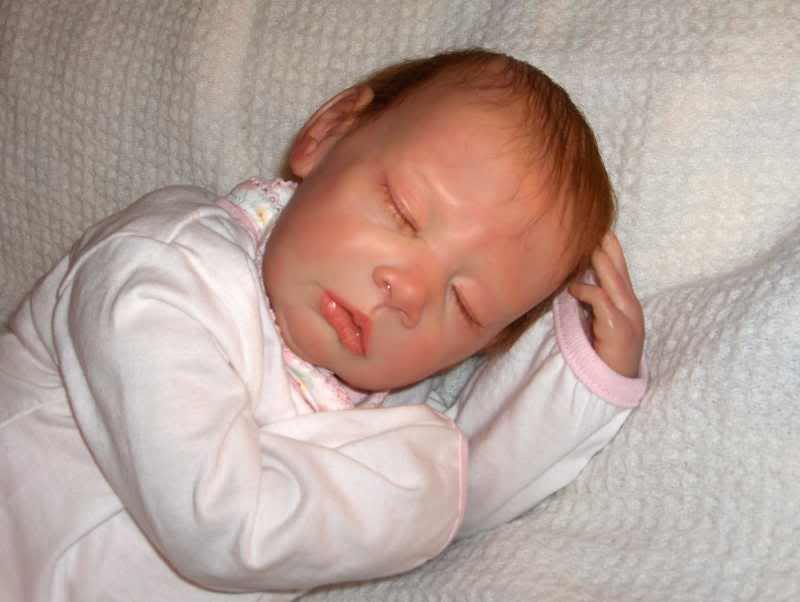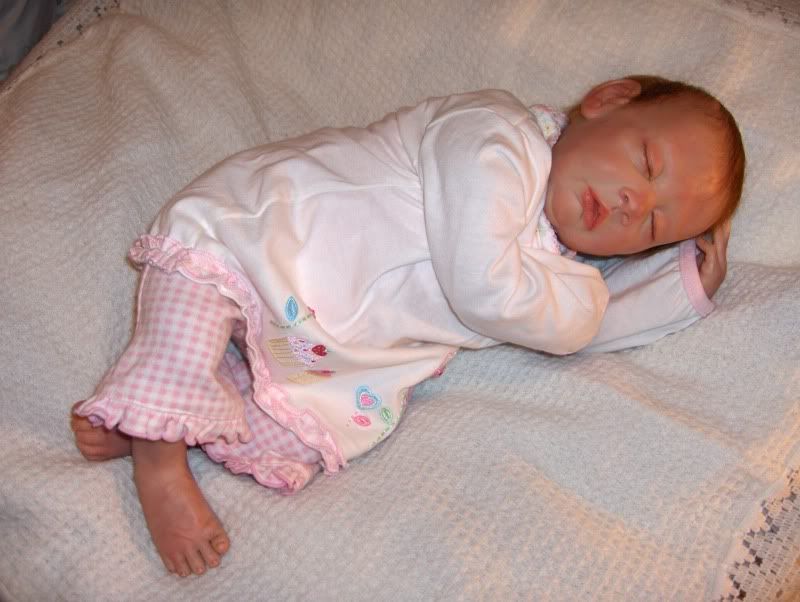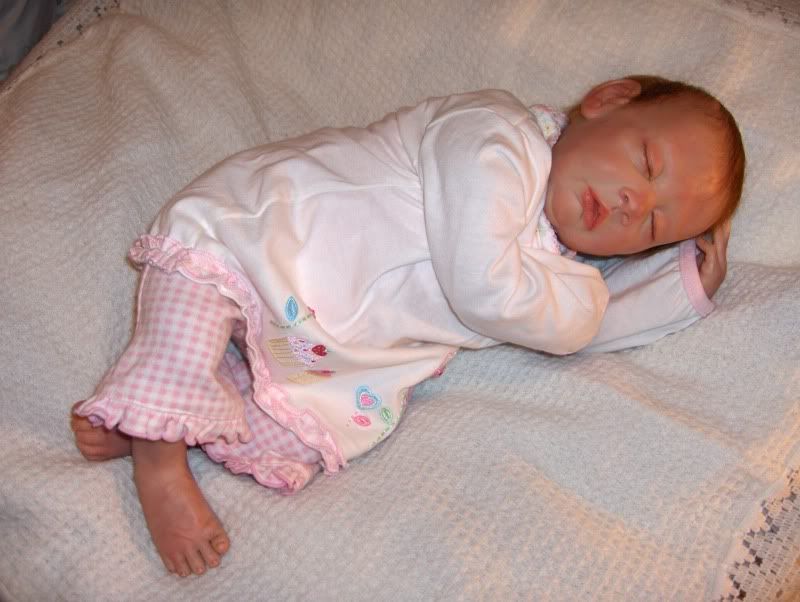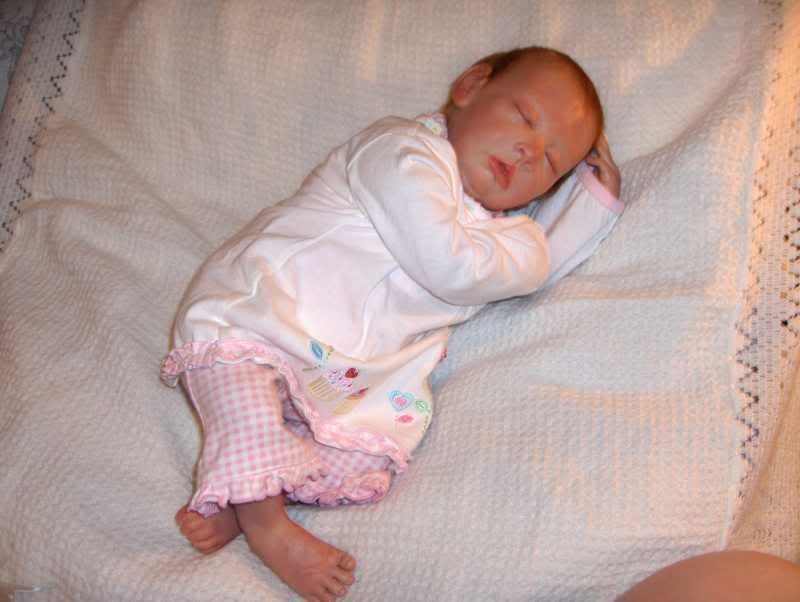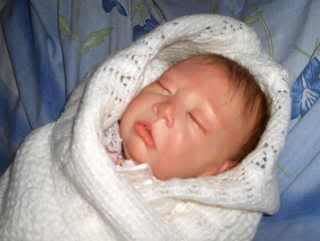 Most pictures were taken with a flash - It's night here now, so I will take a few more tomorrow, in daylight. Any constructive criticism is welcome and appreciated. Rose is painted with LDC paints and sealed, her mouth has saliva at the opening (my camera isn't that good at close caps) and she is filled with squishy pellets that make her cuddly and soft (her weighting was her only feature I didn't want to change). Her head is filled with quality polyfill and plastic weighting pellets.
She is up for adoption if any of you ladies would like to give her a home. I will put the ad in the appropriate section.
Thank you!!!