o my goodness she is so precious, i just love her she is amazing!!!
Lets open her:)))

I am busting to open her up!!!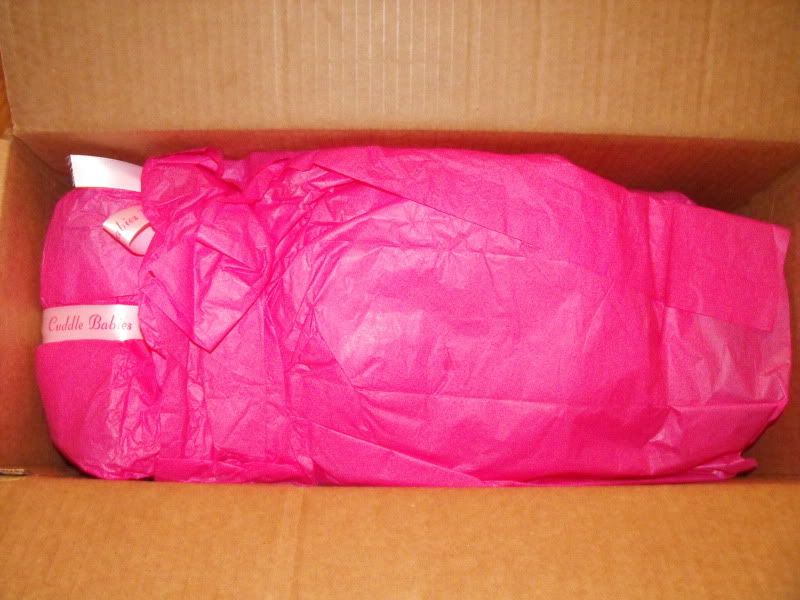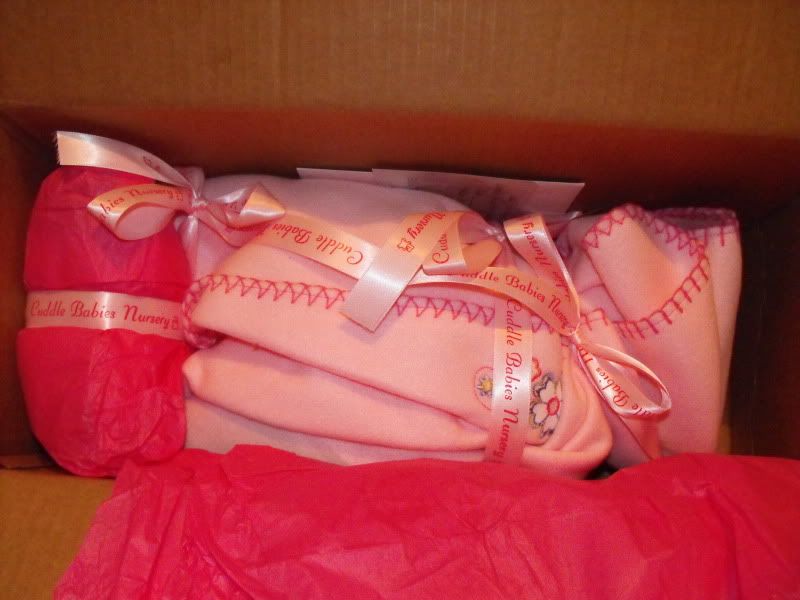 I LOVE THE RIBBONS, WHERE DID YOU GET THEM???
lOOK AT THE EXTRA GOODIES!!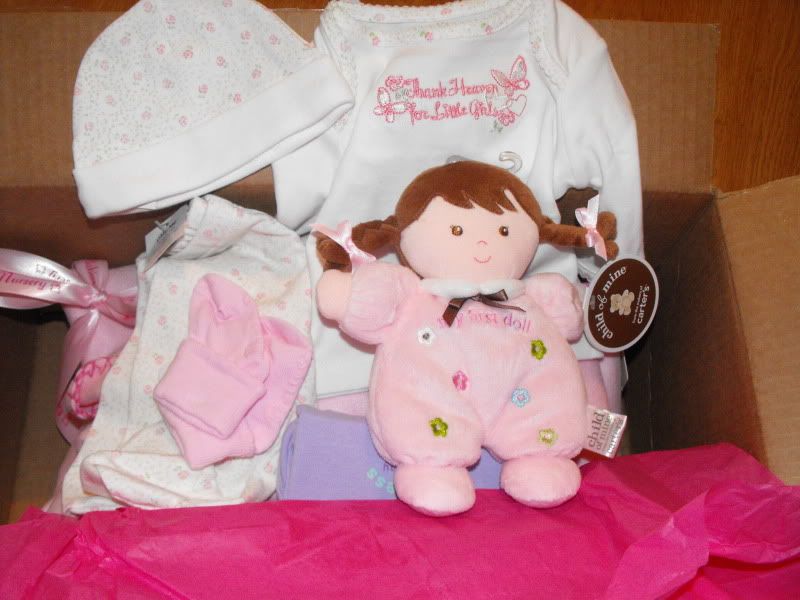 OK HERE WE GO, i AM SOOOOOO EXCITED BUT AT THE SAME TIME SCARED TO PEEL BACK THE BLANKET… wHO IS HIDING IN THERE???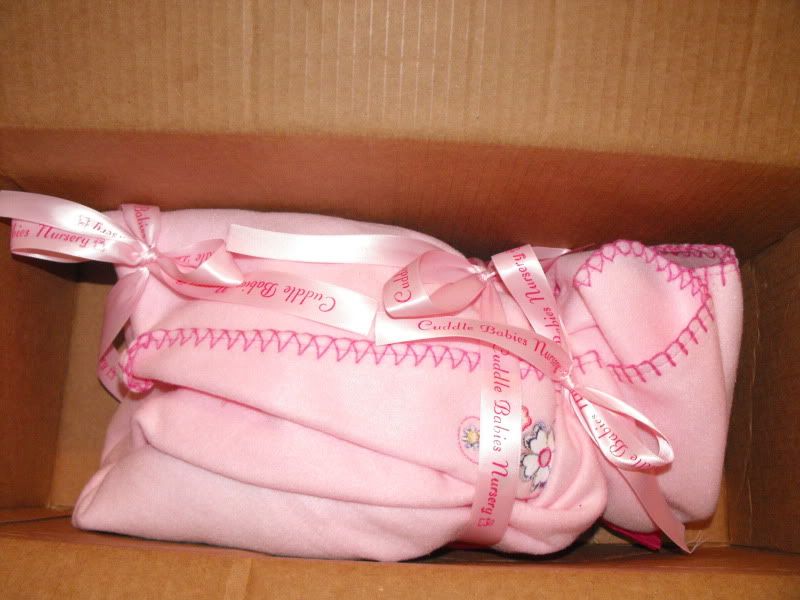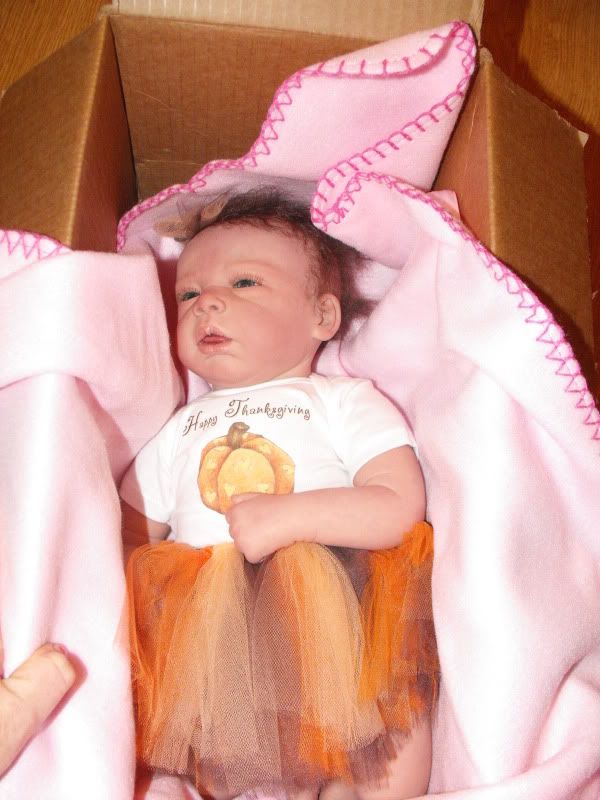 O MY GOODNESS IT IS MICHELLE, I AHVE BEEN DYING FOR MICHELLE!!! I AM SO EXCITED I COULD CRY!!!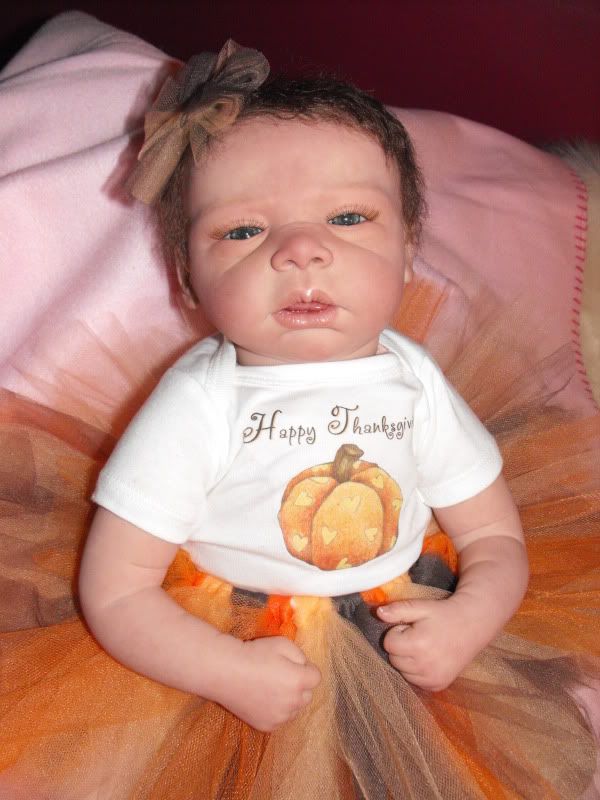 HOW ADORABLE IS THAT OUTFIT??? I LOVE, LOVE, LOVE IT, IT IS PERFECT!!!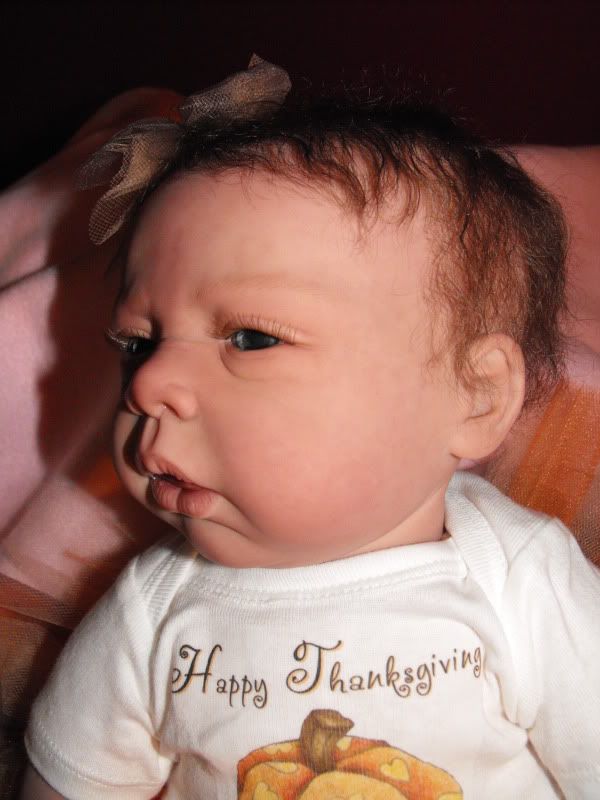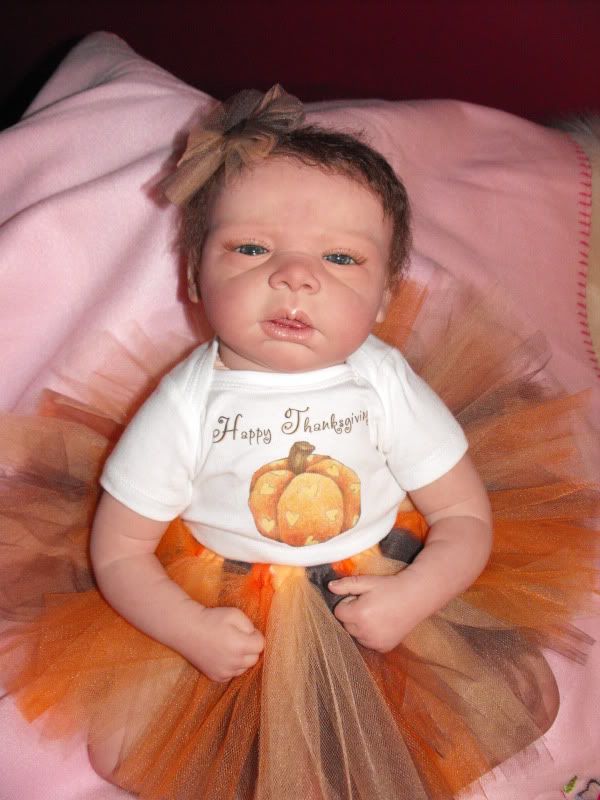 I AM SOOOOOO IN LOVE W/ MY SPECIAL LITTLE ONE… SHE IS MY FIRST KEEPER BABY AND IS ALSO THE FIRST EVER REBORN I HAVE SEEN, OTHER THEN MINE… THANK YOU, THANK, THANK, THANKS YOU!!! I JUST MIGHT BE HOLDING HER THE REST OF THE DAY!!!
SHUREE SHE IS PERFECT THANK YOU!!!
THIS SWAP HAS BEEN SO MUCH FUN:)))))
OK, NOW I NEED A NAME, SUGGESTIONS ANYONE???