Nope, but I sure wish I could.,…lol
My friend Emily does. Her Nursery is on Facebook "Deadly Nightshade Reborn Nursery"
I did…a LOOONG time ago…It's not the best…but here is the one I did…the one in your picture is AWESOME!!!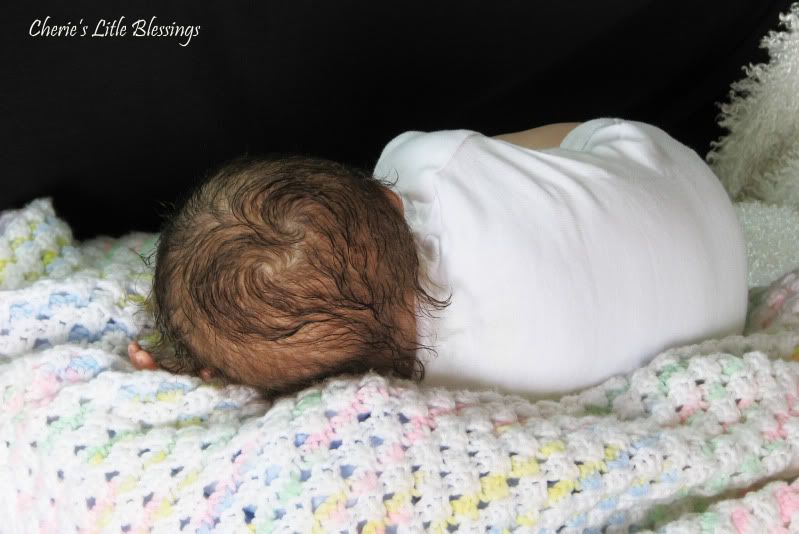 I see a
️!!! Love it!
I have always been amazed by that rooting. But even so, I am not fond of the double crown. I suspect it's because I've never seen a real baby with it. I know there are some, but I think I like my doll babies to remind me of my real babies.
I don't think I've ever seen it on a real baby either, but I think it's looks really nice.
@cherielynn09 How long did it take you to do that, it's amazing?
Hasn't Maitreasuredbabies done this? I think I remember her talking about this once??
My son has a double crown…a cowlick on the front part of his hairline…and two cowlicks on the nape of his neck…
Trying to do ANYTHING with his hair was a total nightmare!!! LOL
My Hubby has 3 crowns…His name is Stephen too and one of the meanings of his name is "crown" - thought that sort of suited really well…
No I've never seen that done before but it's lovely work.
I agree with Helen on this. I know real babies have it but it doesn't interest me.
My oldest son has one. In my family we tend to have more than one cowlick.my grand son has 3.all in front. His mom hates it, she says its hard to cut or style his hair. Lol
I have done a few that way. Can you believe I haven't been on here for so long that I almost forgot how to post pix? LOL Anyway, it's really easy - you just have to make sure that you have a decent map beforehand. I was even feeling so bold as to do a triple once!

WOW-----what beautiful rooting jobs!!! We miss you on here, you need to get back to talking to us!!! Hope all is well with you?!!
I miss having the time, myself! It's been a crazy year! Really hoping that the new one is a little more chill and I can catch up properly with everyone! I do still pop in to see what you all are up to - but something always seems to come up at that crucial moment! LOL