Hi everyone!
Let me introduce you to this very sweet baby sculpted by Marissa May! I just finished detailing "Sera" yesterday, she is about 20in long, has a doe suede body with 3/4 legs, and 3/4 arms.
Sera has beautiful baby soft medium brown (alpaca) hair and has a mild case of "baby acne" (see photo's), she is a petite little girl weighing between 4 and 5lbs. She will go to her new home with a magnetic pacifier and bottle and a very soft fluffy blanket.
Sera comes from a smoke free home, her adoption fee is $215.00 (shipping included). I am not offering her on eBay. I accept PayPal or Money Orders.
If you have any questions about this sweet little baby, want to see more pictures, or are interested in adopting her please e-mail me at: MyEthelsNurseryReborn@gmail.com.
Cherie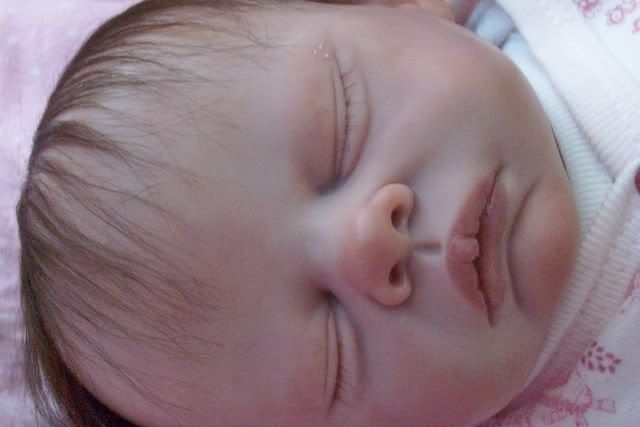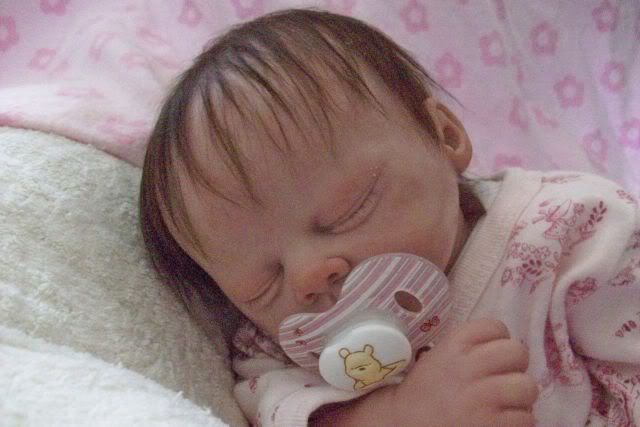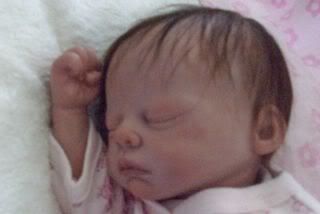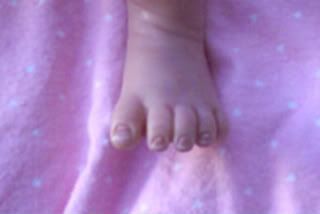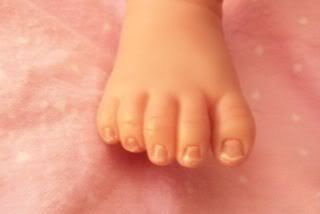 Thanks for visiting!!